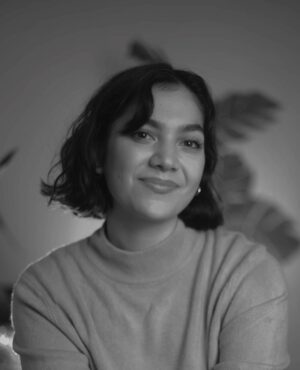 Maiya Dambawinna
Event Assistant
With a year's worth of experience in the charity event industry, Maiya joined Pure in 2023. She's always willing to get stuck in and can always find a way to balance the logistical and creative side of any event! Maiya is always on hand to work through any challenges, and she'll ensure your event is supported in the greatest capacity.
How long have you worked in events/ how did you end up in the industry?
After running one of my university's largest charity fashion shows, and having been involved in college positions throughout my uni life, I always knew I wanted to go into something events related! It really bridges the gap between creativity and logistics, which makes every day so different. After finishing my Masters, I started at Pure as of September 2023!
If you had the opportunity to work an event anywhere in the world, where would it be?
I've never had the chance to visit any of the Nordic countries, so I think an event there would be such an incredible opportunity and a beautiful location to take any client to.
What's your greatest accomplishment?
Being part of a small team that raised over £46,000 for charity.
Anything else you'd like to include that I should know! A fun fact about you perhaps.
You'd never guess, but I'm an award-winning poet… I actually first got published when I was only 17!