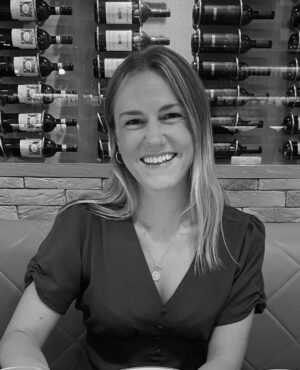 Alice Davies
Event Coordinator
Alice is brilliant at building relationships with key suppliers and supporting the team overall.  Nothing is too much trouble for her and she will always find a solution through any tricky situation. Alice loves to explore new locations and is such a delight to spend time with, she is a real team player within Team Pure!
How long have you worked in events/how did you end up in the industry?
I have been in the events industry since early 2023 having previously worked as a physiotherapist. I decided to pursue a career in events following a longstanding desire and due to my highly organised and social nature
What's your favourite event that you have worked and why?
This is a hard one as I have been lucky enough to be involved in some amazing events since I joined the company however a ski incentive, we ran in Chamonix was a particular highlight due to my love of skiing and travelling and because it was a great group of guests
If you had the opportunity to work an event anywhere in the world, where would it be?
Asia or Indonesia due to the stunning landscapes and incredible culture offering such exciting creative potential for an event
What's your greatest accomplishment?
'Survival' (according to my family…)