Date: 03/04/2019
Journey of An Events Entrepreneur…Part 4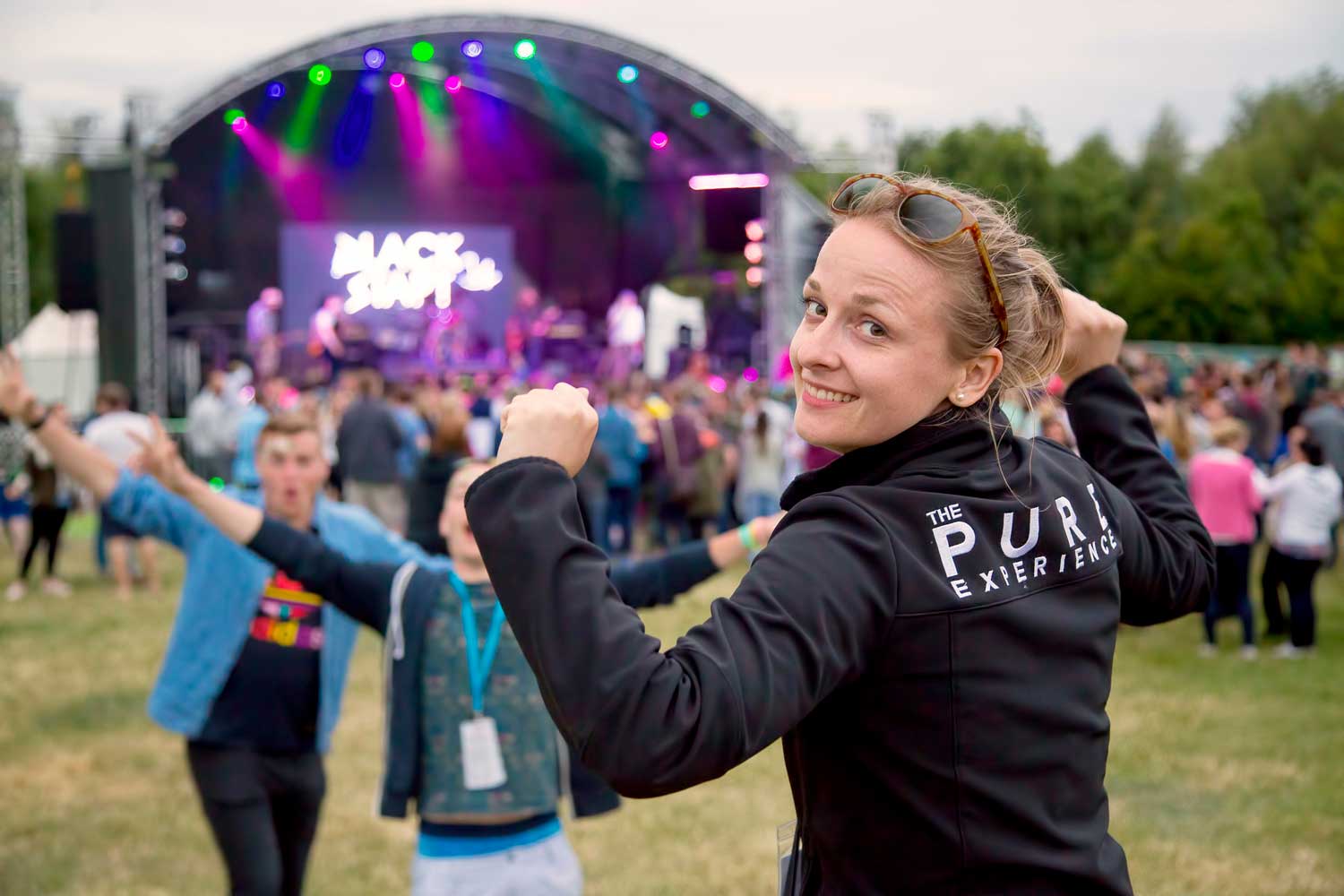 I don't know whether you have been reading my blogs but if not, I have taken my readers on a journey of how I have built my career so far as an entrepreneur.
Unlike many other business owners in the industry I have never considered myself someone who always wanted to dedicate their career path to the event sector. I am really an entrepreneur who just happened to create an events agency. I am involved in other projects alongside Pure which keep me excited but Pure is certainly my proudest achievement.
Anyhow, I digress! I found myself in my new office in the Autumn of 2005 after walking out of my previous partnership in my sports management and event management business. Suffice to say my previous business partners decided to shut down the current business to avoid paying me out for my shares, which just about says it all, however, you can't focus on other people's misgivings so I concentrated on building this exciting new agency and within 1 month of leaving, I had a new brand, website and office, as well as one member of my new team. The office was in Fulham and was a musty back office on the ground floor of a small office block on Harwood Road. However, our landlords were wonderful and it felt like a little family there. Within 3 months, I had a second member of the team and we had this mind-blowing moment where we went to pitch for Red Bull's International Team Conference which we proposed to deliver in Iceland.
The next thing we knew we had won the pitch, and were on our way to producing our biggest event so far for a budget that at the time was a win that I wasn't expecting as a new business with relatively little track record. It was honestly a dream come true! It wasn't without its challenges however, as the actual event didn't get signed off until 2 weeks before we were due to board the plane for Iceland…I remember working over Christmas, and not having a chance to breathe to ensure that it was delivered on time. Even more ridiculous was that we later discovered (which I hasten to mention no one in Iceland had told us when we booked the venues and suppliers) that Red Bull was at the time illegal in Iceland! So, what did we do? We got on our chartered flight with rucksacks stacked full of Red Bull!! The rest of the shipment got stuck at customs, and anyway it was fine as we weren't selling it, just needed the product at the conference.
Over the coming few years, we steadily grew to having up to 6 members of staff and so we moved from our back office up to the top floor of the building which had big windows and was a breath of fresh air.
Post our Red Bull extravaganza, the client who we had been working with then approached me and said she really wanted to work with me, that she could bring huge value to the business in terms of building the team and also bring further events from Red Bull with her. It was a really unique proposition as I liked her immensely but it was an interesting learning curve as I think she had a pretty rude awakening as to the difference between working for a big organisation and moving to a small SME. It was wonderful to have another great brain working on the business with me and working to drive the team.
The atmosphere in the office was dynamic and the buzz was really fantastic and the girls I had working for me were dedicated and excited by this new challenge and for the next few years leading up to the Summer of 2008 we were growing and building our reputation in the industry. Our portfolio of clients was growing and diversifying and were continue to build our knowledge of producing incentives overseas in Europe in the form of ski trips and summer company sales trips. I was working all hour's god gives to ensure the standard of delivery was up to scratch and that clients came away feeling amazed by the service we delivered.
However, there is always one experience that takes you on a steep learning curve and this was a Christmas Party that we once delivered for a financial services company based in Knightsbridge. I had produced this event for them for a few years and had to reinvent it year on year. This particular year we decided to use the Carlton Tower Hotel and a nightclub called Mint as the after-party venue. We had dinner in the private events space at the Carlton Tower and then planned to move downstairs to Mint in the basement on Sloane Street at 9pm. The nightclub owner however, got greedy and decided to double book the venue to Charlie Chaplin's niece for a birthday drinks event from 6pm until 8pm. Imagine my horror when I arrived at the venue to make sure everything was ready to set up to find that 200 people were still in the venue for the drinks party and weren't planning on leaving anytime soon. I had to literally chuck the guests out but not in time for my clients to come in, who were then queuing on the street to get in. Eventually they did get in, but the aftermath was the CEO of this company, who was/is a renowned industry bully, pulling me into a meeting with his lawyers to say that he wanted my help to sue the nightclub, and in response he would pay the final 50% of the balance for the event. You can imagine what happens, I helped them, and they refused to pay the bill and there was nothing I could do to get the money out of them. A tough lesson for a small business to learn and gives you boobs of steel moving forwards!
The lesson I learnt was not to get too distracted by adverse issues as they just pull you away from the longer-term goals. Anyway, in my next blog, I'll talk you through the horrific time we soon experienced during the financial crisis! Fun and games!!